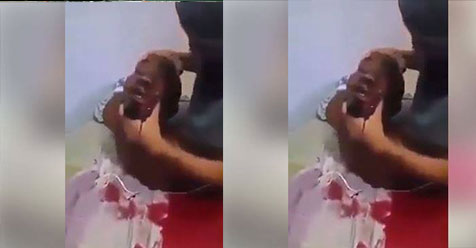 This disturbing footage shows a black man seriously being tortured at a place believed to be a slave trade camp in Libya.
In the video below, the bloodied victim who's tied as he lay in bed, is heard speaking pidgin as he tries to explain while he's being tortured by a white man who hid his identity.
This comes after reports emerged that there is an ongoing Slave trade business in Libya, where Black migrants are being sold for only $400.