11-year-old orphan makes a living in Kano selling water by pushing sixteen 25 litre Jerry cans in a truck. Says he hates begging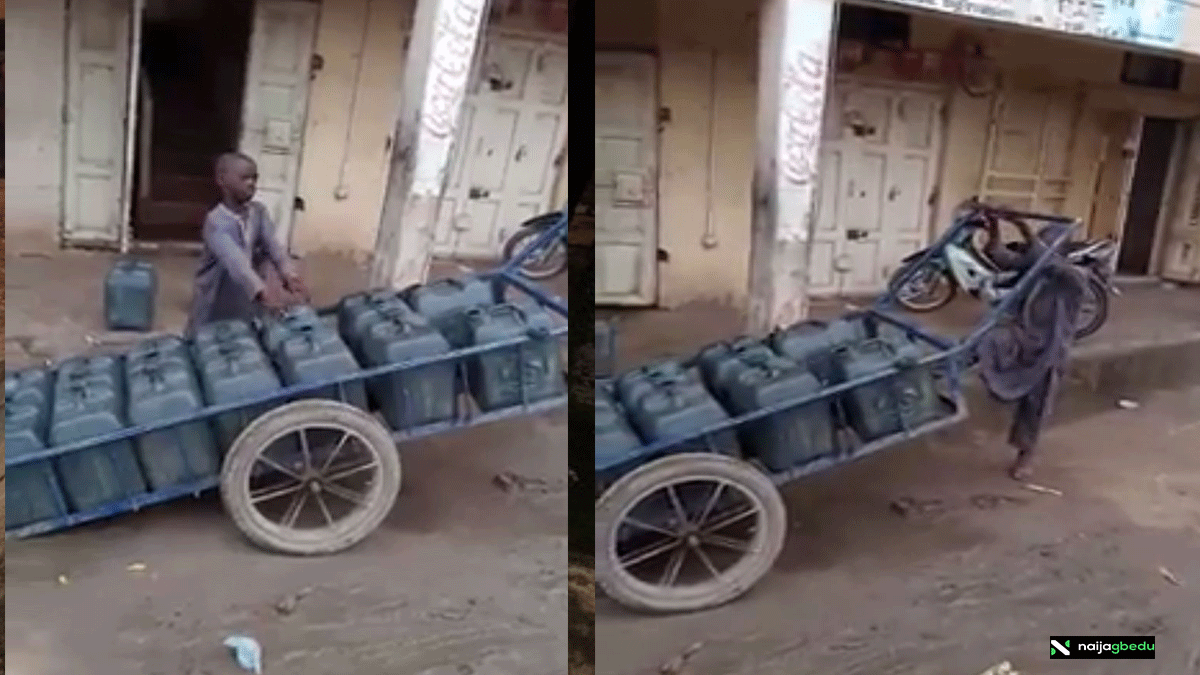 A Bayero University Kano graduate, Hassan Ibrahim Gama shared photos and video of 11-year-old Umar, a water vendor.
According to Mr Ibrahim, the young boy lost his parents and resorted to selling water to make a living as he hates begging.
"The little boy of 11 years his name is Umar.
He is a water vendor selling 16 no. of 25litre of Jerry can.
Umar a full time orphan who lost his father and mother said he hate begging and that he promise to struggle in his life.
Masses First!"