13-year-old girl who planned to run away with an older man she had fallen in love with is 'beheaded by her father while she slept'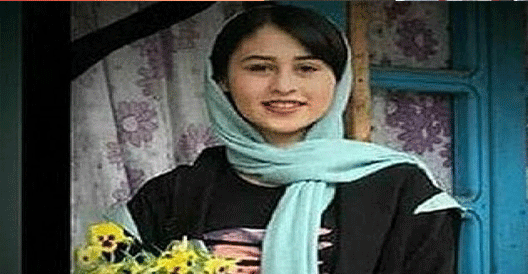 A 13-year-old girl was allegedly beheaded by her own father in a brutal 'honor-killing' in Iran while she was sleeping.
Romina Ashrafi was killed with a sickle weapon in her family home in Hovigh, Talesh county, Iran, as a form of 'punishment.'
The teenage girl initially fled the family home with a 35-year-old man she had fallen in love with after her father disagreed to allow them to get married, Iran International TV said.
The pair were later caught by the authorities after their families filed complaints. Romina was returned home, despite 'repeated warnings' that she feared for her life before her father then allegedly murdered her with a sickle on May 21.
After the murder, the girl's father allegedly handed himself in and admitted to the murder, while still holding the blood-soaked weapon.
District Governor Kazem Razmi confirmed that the girl's father is being held in custody and an investigation into the case is underway.
Speaking to local media, the governor added that "the details of this case will be made public after the legal process".
But a report by Al Arabiya claimed that Romina's father will escape death penalty because he was Romina's 'guardian', and Islamic Penal Code means he is exempt from 'qisas', or 'retaliation in kind.'
The Sharia law states that only 'blood owners' – immediate family members – are allowed to demand execution for the murder of a relative.
Reacting to the news, Fariba Sahraei, a senior editor at Iran International, said: 'Every year in Iran, women, and girls are killed by their male relatives under the guise of defending their honour, but the nature of Romina Ashrafi's murder is one that has shocked the country and the rest of the world.'