171 Nigerian deportees arrive from Libya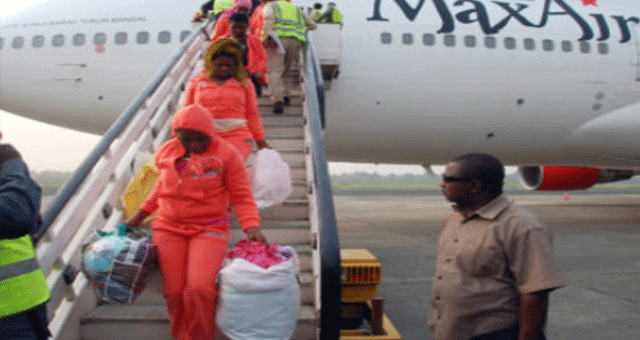 A batch of 171 Nigerians deported from Libya arrived Lagos on Tuesday. The returnees touched down at about 8.25pm. They comprised of 70 female adults, 90 male adults, 3 Children and 8 infants. 9 of the women were pregnant.
The deportees arrived the Murtala Muhammed International Airport, Lagos, with tales of woes of all that they suffered while in the African country in search of greener pastures.