36 pupils pregnant at a school in South Africa , 31 between the ages of nine and 19 living with HIV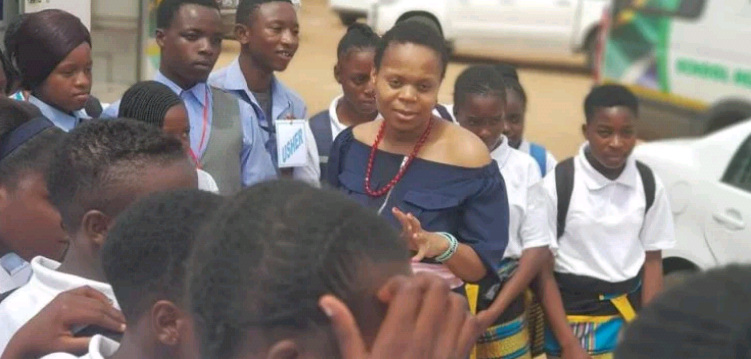 The Health MEC in Limpopo, South Africa,  Phophi Ramathu has called on communities to support pupils living with the virus so that they do not default on their treatment.
Phophi Ramathu (pictured) has revealed that there are 36 pupils pregnant at one school around the Mulenzhe village.
The MEC who visited schools in the village ahead of matric examinations, also said said there was also an increase in new HIV infections at both primary and secondary schools.
Ramathu said 31 pupils between the age of nine and 19 were now living with the virus and she called upon the community to join forces in supporting them so that they do not default on their treatment.
She told pupils that the government did not appoint midwives to run schools but rather teachers to educate pupils because there is no room for pregnancy in our schools.
"Time for blame game is gone, let's own up as a society that we have failed to provide guidance and leadership to our children. It will take parents, communities, educators, men of the cloth, health workers, police, social workers, and learners themselves to deal with these challenges," Ramathu said.