37 years after!Remembering late reggae legend-Bob Marley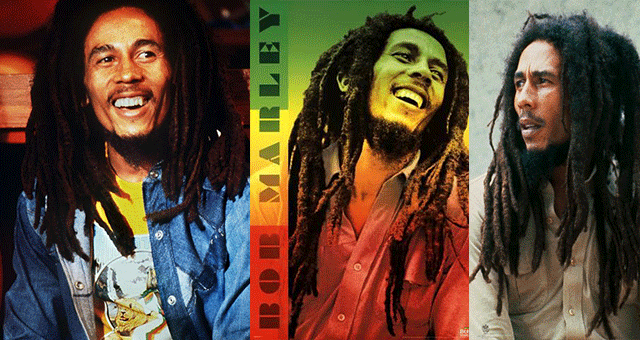 History has it that "Money can't buy life" were the last words late music legend, Robert Nesta "Bob" Marley uttered to his son, Ziggy as the 36 year-old Jamaican passed away on May 11, 1981 at the Cedars of Lebanon Hospital in Miami, USA surrounded by members of his family including his weeping mother, Cedelar Booker after his long battle with cancer and brain tumor.
Today mark 37 years after his death and it's safe to say that his legend, music and impactful message still lives on!
At the time of his death, the world was shook with the news but comforted by the illustrious legacy the iconic figure left where he used his music as a tool to fight societal ills as well making it an avenue to unite the human race.
The late Bob Marley had a humble beginning. He was born in the ghettos of Kingston, Jamaica on February 6, 1945. His father was Norman Marley, a British Naval Captain posted to the West Indies during the Second World War.
Late Marley had little Western education as he dropped out of school at 14 to become an apprentice welder. He soon quit welding to team up with Peter Tosh whom he had met recently and both released a single, Simmer Down which enjoyed a considerable airplay on the local radio.
In 1964, Marley and Tosh formed the Wailing Wailers together with Bunny Livingstone Wailer, Junior Braithwaite, Beverly Kelso, Rita Anderson (who later became Rita Marley in 1966), Judy Mowatt, and Marcia Griffith (the 1-Three). The group was popular in Jamaica as it performed in many shows.
In 1972, the Wailers was signed on by Chris Blackwell's Island Records and the following year, 1973 came out with their debut album, Catch A Fire an album that launched the Wailers into superstardom. The group toured Britain, but as successful as the tour was, it turned out to be the turning point for the group. Back in Jamaica, the group split with Peter Tosh and Bonny Walter opting out after alleging Bob Marley's domineering role while on tour.
Bob Marley married Alpharita Constantia "Rita" Anderson in Kingston, Jamaica, on 10 February 1966. Marley had many children: three with his wife Rita, two adopted from Rita's previous relationships, and several others with different women. The Bob Marley official website acknowledges eleven children.
With 42 official releases, plus countless photos and videos of him captured both on and off the stage, the story of Bob Marley is one of the most chronicled in all of music history
Thirty Six years after, Bob Marley's work still lives on, he would constantly be remembered as the apostle of reggae music, a thorn in the flesh of the oppressors and the wailing voice of the oppressed. He was the cultural ambassador of the Carribean Island and his indelible mark in the world and influence on music even on generations yet unborn cannot and will never be rivaled.
Below is a video of Bob Marley performing on of his most Iconic songs 'No Woman No Cry'.
Continue to Rest In Peace Bob
!