4-year-old girl identifies staff who defiled her inside school's toilet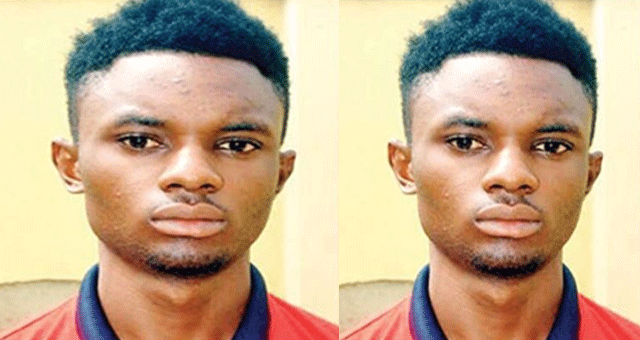 A 4-year-old pupil of a private school in Minna, Niger state, has pointed out the man who allegedly molested her in school.
The child identified 19-year-old Victor Opute as her molester on Tuesday, May 22, 2018. Punch reports that Opute lured the little girl to the school toilet where he sexually molested her.
School authorities were made aware of the incident when the child was seen crying. Upon questioning, she narrated what happened to one of the officials of the school. Subsequently, the school officials then assembled all the male staff so the child can point out her abuser.
Out of the 19 male staff paraded, the child identified Opute as her abuser. Afterward, the child was taken to the hospital for treatment, while the suspect was handed over to the officials of the Nigeria Security and Civil Defence Corps.
Opute did not deny the allegation, rather he blamed his action on the devil.