41 years old Married man with 2 wives who married 11-year-old girl as his third wife is only fined by Muslim court but is allowed to keep his child bride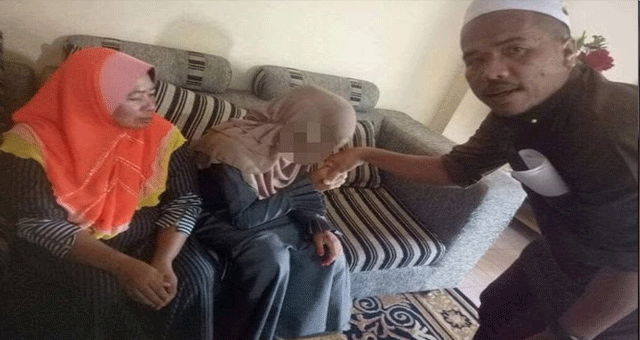 The 41-year-old man, who already has two wives and married an 11-year-old girl as his third (read here), has been fined by a Muslim court but he was allowed to keep his child bride.
The court fined Che Abdul Karim Che Hamid because he didn't ask for permission. He reportedly married the girl without the approval of the syariah (sharia) court or his current two spouses.
Che Abdul Karim pleaded guilty at the Gua Musang syariah court in north-western Malaysia and was fined 900 Malaysian ringgits (RN) or £170 for each charge.
The marriage to the girl prompted international fury when a photo of Che Abdul Karim holding hands with the girl after the nuptials was shared on social media. In a deleted post Che Abdul's second wife Effa Zulkifle wrote, "congratulations on your wedding, my husband 41, and his other wife, 11", local media said.
Following the outrage caused by the nuptials, the wealthy scrap rubber dealer told the Borneo Post: "I was disappointed with various criticisms and allegations made against me in the social media after I took her as my third wife."
His new bride's impoverished parents previously said they agreed to the marriage on the condition that she lived with them until she was 16, according to local media. And Che agreed to the condition, adding he would not get a wedding certificate until she reached that age.
Local media said the couple were married by an imam in the Thai border town of Sungai Golok in June.
Che already has two wives and six children aged between five and 18.