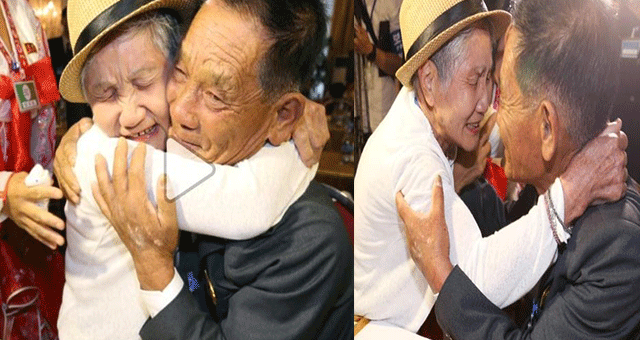 Today, 92-year-old Lee Keum-seom exclaimed as she fell into her long lost son's arms at a holiday resort in North Korea.
Lee had been waiting 68 years to see her son again after the two became separated during the Korean War and became trapped on either side of the demilitarized zone (DMZ) which now splits the two Koreas.
Sang Chol was four when she last saw him. He is now 71 as he sat waiting for Lee's arrival with his daughter-in-law. Lee was joined by her two daughters, who grew up in South Korea.
In the decades since the Korean War, the Red Cross has reunited many families but thousands of others have missed out.