American police arrest 67-year-old white man who claimed to be a 'Nigerian prince' in emails he used to commit fraud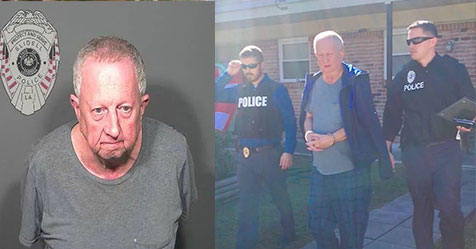 After an 18-month investigation, Police in Slidell, Louisiana have arrested a 67-year-old man who claims to be Nigerian royalty in his fradulent emails.
Michael Neu, 67 faces 269 counts of wire fraud and money laundering for taking part in hundreds of financial transactions involving phone and online scams to con money from people across the United States.
Neu is suspected to have been the "middle man". In these scams, the supposed Nigerian prince asks for the person's personal banking information in order to speed the transfer of a fake inheritance or temporarily hold the allegedly pilfered funds. The information can then be used to withdraw funds from the victim's accounts.
The Police however claim that some of the money obtained in the scams was wired to his co-conspirators in Nigeria and many other leads in the case connect to people outside the U.S.