An 18-year-old serial rapist has been arrested, following his fresh attempt to defile a 3 years old girl along AIT road, Alagbado, Lagos.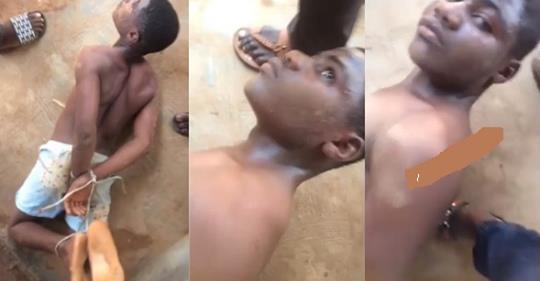 The suspect identified as Dare was caught in the act yesterday and he bit the little girl upon been caught by the mother.
When asked why he attempted to defile the little girl, he said it was the devil and didn't know what came over him.
He said in Yoruba; "When i was in the shop, i don't what came over me, i just stood up and went to meet the girl where she was sleeping on a chair. She wasn't naked, she wore clothes. When i wanted to pull off her pants that was when her mother entered and i bit her and cursed her"
Watch the video below: