Awww! Young Nigerian Guy Shows Off His Handicapped Girlfriend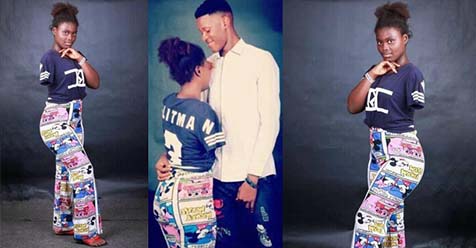 This young Nigerian, Samuel Donald has a handicapped girlfriend, Murphy Thompson whom he loves and he is not ashamed to show her off.
He captioned it;
My Woman My Everything you know i love you
odohnnennaAwwnnn cute❤ this is why i laugh when people are giving manuals on "how to get a man"…slay hard, slay your brows, go to quilox, go out to happening places😌😂. There is no formular. Love is love and its far more than the physical. If you like be whiter than your destiny, you may attract men who want the physical but love has no formular.
bellsucshoyanBig deal..abegg make we her word..is only in naija dat physically challenge people are not given due support….if u may know the governor of Texas is on wheel chair… 😍♥️GoosebumpsHer shape is beautiful
mz_bimpeWow!!!!!!!! Am impressed!!! Even the ones that are not physically challenged don't show off em lovers .. 👍👍