#BBNaija 2018: Tobi blames Cee C for destroying their relationship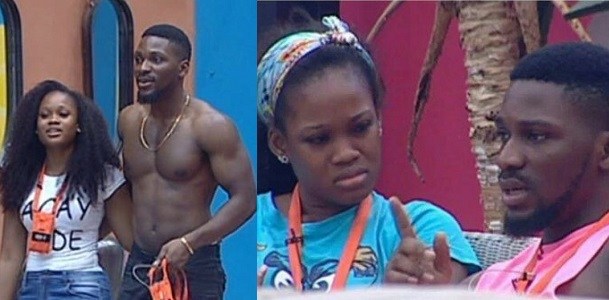 One of the Big Brother Naija 2018 Housemates, Tobi has blamed his former pair, Cee-Cfor destroying their relationship.
Cee-C and Tobi were the first contestants to fall for each other in the Big Brother Naija House, and multiple times, we have seen the former control the latter.
Their "love" however, turned sour, after they were separated and re-paired with other housemates…. to the extent that Cee-C even pleaded with Big Brother to interfere and bring her and Tobi closer.
The duo came together on Thursday for a lengthy heart-to-heart talk during which they expressed their grievances.
Tobi complained that Cee-C often overreacts and turns around to blame him for everything. He expressed hurt and disappointment at her comment insinuating that he made unwanted advances at her.
According to him, "You must take responsibility for what is happening between us. I'm not holding anything against you.
"I'm sensitive to your feeling but don't hold responsible for all the while you have scaring me away.
"In real life, this wouldn't happen. We would have space. You'll enjoy your life and I enjoy mine. You just have to put whatever happens between us behind you."