Blac Chyna says Alexis Skyy won't ever meet her daughter Dream because her relationship with Rob Kardashain won't last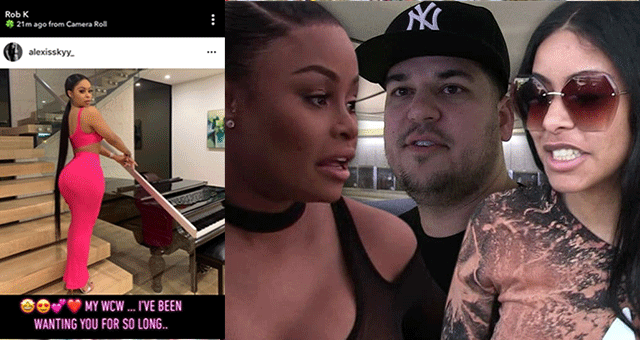 Blac Chyna and Alexis Skyy got into a fight last week at a house party allegedly because of Alexis' relationship with Rob Kardashian, who is Blac Chyna's baby daddy. Chyna has now revealed that she isn't bothered about Alexis ever meeting her daughter, Dream Kardashian, because she's sure that whatever she has going on with Rob won't last.
Rob Kardashian and Blac Chyna have a rule in place not to introduce anyone they are dating to their daughter, at least not until the relationship exceeds the first 6 months. This is in order to prevent instability in the child's life and to keep the child from developing emotional attachments to people who come and go when the adults break up.
And Chyna seems to be certain that Alexis Skyy's relationship with Rob Kardashian will be over in no time, therefore her rival will never get to meet hers and Rob's child, Dream.
TMZ sources say Chyna believes Alexis and Rob are not actually into each other and are only publicly flirting to get under Blac Chyna's skin. She's convinced that whatever is going on between Rob and Alexis will never last 6 months.
But it seems Rob is serious with Alexis. He called her his Woman Crush Wednesday, WCW, after which Alexis followed just about all of Rob's sisters following her fight with Chyna last week.
However, according to reports, Chyna doesn't think this means they are in love. She thinks Alexis is hanging with Rob because she's clout chasing.
As earlier reported, Chyna confronted Alexis at a house party last week (read here) to call her out about past interactions Alexis had with Rob that Chyna found inappropriate when she was still together with Rob.