Bodies of missing pregnant wife and her two daughters found as her husband appears in court after confessing to killing them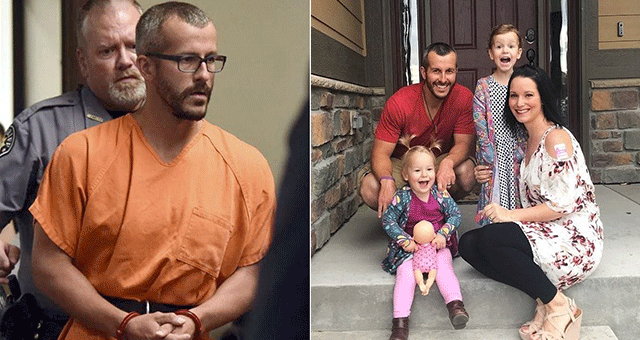 The bodies of a missing pregnant wife and her two ddaughters have been found hours after her husband, who initially went on TV to plead for their return, confessed to killing them.
Christopher Watts, 33, initially denied knowledge of the whereabouts of his family and went on national TV to beg for them to return home. But late on Wednesday, he was taken into custody after he confessed to killing his wife, Shanann Watts, 34, and their two daughters, Bella , 4, and Celeste, 3.
The body of Shanann was found earlier Thursday at the Anadarko oil and gas site where her husband Christopher worked near their home in Frederick, on the northern outskirts of Denver. The bodies of the couple's two daughters were found later in the afternoon at the same site.
Christopher Watts, 33, appeared in court on Thursday. He was led into the court room in Weld County, Colorado, in an orange jumpsuit and shackles. He was denied bail during the meeting appearance.
Though formal charges have not yet been filed, he could face three charges of murder and three charges of tampering with evidence.
Prosecutors say they believe the mother and children were killed in their home and the bodies later moved, but no cause of death has been made public in the case.