BREAKING: Derek Chauvin Guilty On All 3 Counts In George Floyd's Death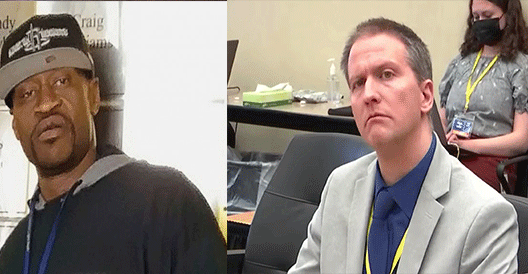 Following nearly a year of protest, introspection and raw emotion, former Minneapolis officer Derek Chauvin, who last May held a knee down on George Floyd's neck for more than 9 minutes, has been found guilty of second-degree murder and two other charges in Floyd's death.
Chauvin has been remanded to the custody of Hennepin County. He was led out of the courtroom in handcuffs.
According to a pool report, George Floyd's brother, Philonise Floyd, was praying in the courtroom before the verdict was read.
"I was just praying they would find him guilty," he said after the conviction. "As an African American, we usually never get justice."
The verdict was read in Hennepin County court just after 4 p.m. Thursday. In addition to the second-degree murder conviction, the jury found Chauvin guilty of third-degree murder and second-degree manslaughter.