Breaking:British woman escapes through window after being held as a sex slave by Africans in Italy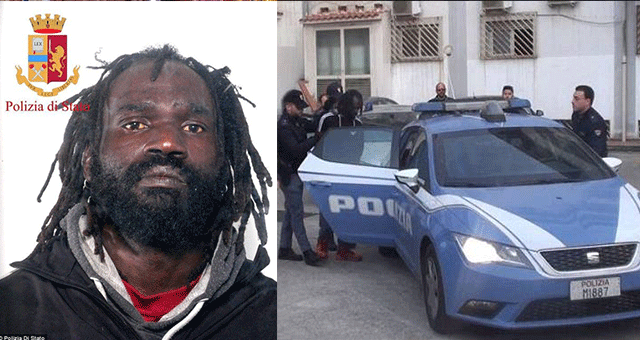 A British woman managed to escape after being held as a sex slave for weeks by African migrants in Italy, leading to the capture of her abductors.
The woman, who was not named, said she escaped through a window after weeks in captivity.
She told of how she met Mamadou Jallow, 37, via Facebook and initially traveled to Germany to live with him. But after several months, he was forced to flee because he stabbed a rival during a drug dispute.
She followed him to travel to Rosarno in the south-west of Italy where Jallow, a migrant from Burkino Faso, had a home. But, on arrival in Italy, Jallow held her against her will in his home and repeatedly raped her. Two other men, from Mali, also came to the house to rape her.
Jallow
She claimed that Jallow emptied her bank account and seized her mobile phone. During this period, the woman's family members contacted the police after not hearing from her for weeks.
After several weeks, the alleged victim, from the north of England, managed to get hold of her phone and called her family for help. Police coordinated with the local force in Rosarno and they were able to direct the woman to safety after she climbed through a window.
Jallow and the two other suspects were later arrested while the woman is recovering from her ordeal in the hospital.