Cambodian police launch hunt for six Nigerian men that kidnapped, tortured fellow Nigerian and demanded $5,000 ransom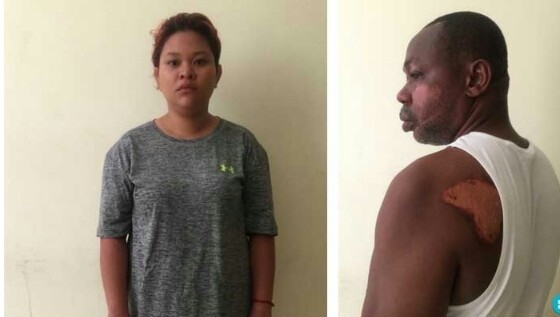 Police on Sunday, August 19, arrested a Cambodian woman and are searching for her six Nigerian accomplices in connection with the kidnapping and torture of a Nigerian man at Sen Sok district, Phnom Penh.
District police chief Hour Mengvang said Iroegbu Uche Andrew, 46, sustained injuries to his back and cheek after he was confined and tortured with an iron 
on Saturday
.
The victim managed to escape while two of the suspects were smoking and left him unattended at the house.
"The Cambodian woman was the victim's girlfriend. She invited him to the house and let the other Nigerians confine him for ransom. They tortured him and demanded $5,000 in return for his release. We're still investigating," he said.