Charly Boy replies people bothered about his gay daughter's sexuality after she showed off her partner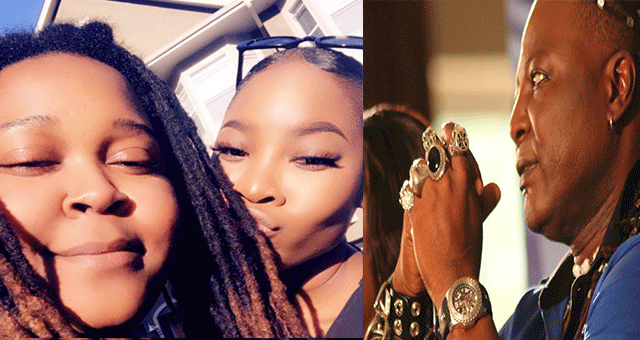 Veteran media personality, Charly Boy, aka Area Fada, has responded to criticisms after his daughter came out as gay and revealed her girlfriend.
Dewy Oputa, one of the daughter's of Charley Boy, in an Instagram post, revealed she has created a joint page with her partner. The post was greeted with a lot of homophobic comments and people criticized Charly Boy for not raising his daughter right as an African child with true African values.
In reply, Charley Boy wrote:
For Those going
Gagas over my
Princess Dewy's post.
Hear This.
The best thing about being true to yourself is that nobody can insult you by telling you what you have just told them.
Acceptance has to come from,
Within.
I am blessed with beautiful Children and grand children. Love ?? em All.
Thank you God.