Check out Photos From The Traditional Marriage of Okonjo-Iweala's Son To Chinua Achebe's Grand-Daughter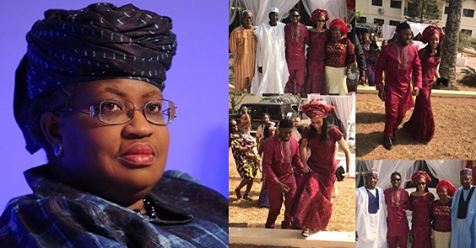 The traditional wedding ceremony between Uchechi Iweala, the medical doctor son of former finance minister, Ngozi Okonjo-Iweala and the granddaughter of the late literary icon Prof. Chinua Achebe, Chioma Achebe recently held in Umuahia, Abia State.
Uchechi Iweala is a Harvard-trained scholar having graduated from the Harvard Medical School in 2014. He works in Washington, DC and specializes in Orthopaedic Surgery.
Chioma Achebe is also a graduate of Harvard Law and Business school and works as a consultant at Boston Consulting Group (BSG), Washington D.C.