Codeine is not the enemy, lack of education, hopelessness and the culture of abuse is the problem – Nigerians react to the ban of Codeine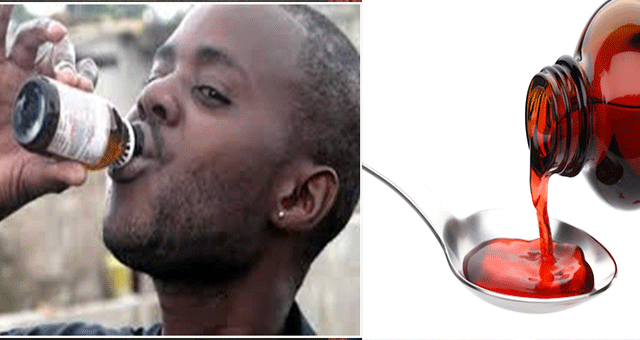 Finally, its getting some attention with the recent ban on the importation and production of 'Codeine' syrup accross the country, the drug control bill as well as the mental health bill that Nigerian Senate is set to introduce all points to the fact that there's an effort to curb the illicit trafficking of controlled substances in the country.
The conversation however is on going and some Nigerians are of the opinion that, 'Codeine is not the enemy. Never been. The enemy is pain. Neglect. Mental illness. Lack of education. Hopelessness. Worthlessness. And the culture of abuse'.
Codeine is not the enemy. Never been.
The enemy is pain. Neglect. Mental illness. Lack of education. Hopelessness. Worthlessness. And the culture of abuse.

— Name can be blank if you know who to bribe (@ReekySleeky) April 30, 2018
Heartbreaking and distressing watching conversations on #codeine addiction become a north vs south issue. Nigeria breaks my heart everyday. Why can't we understand that unless we unite and fight all the scourges, together as one , we have no hope?

— Kadaria Ahmed (@KadariaAhmed) May 1, 2018
I'm just glad the codeine and tramadol abuse is finally getting some attention.

— Nkasiobi (@somtoudeke) May 1, 2018
Why are we not condemning these two veterans, Reminisce and Tiwa Savage who joined Slimcase to sing "Codeine Diet" the same way we all condemned Olamide for singing "Science Student"?

— Bhadmus Hakeem (@Bhadoosky) May 2, 2018
All we know is Nigeria is ban. We don't know how to resolve problems. So instead of fixing rice production, we ban rice importation.

Its the same thing with this codeine talk. Instead of fixing the root causes of addiction to codeine, ban codeine.

Unserious people

— Igala_king (@I_Am_Ilemona) May 1, 2018
Guys, for the sake of everything good you can become in life, please dead this codeine habit

— Daddy (@Yemzine) April 30, 2018
While y'all are banning codeine, remember, there's meth, angel dust, PCP, rohypnol, crack, cow piss, embalming fluid, methane gas and co addiction vibrant in Nigeria too.

Most are readily available.

— 'Deji Asiru-Balogun (@WilDeji) May 1, 2018
Sorry in advance. But half of the people discussing the codeine issue here are victims. That's how bad the situation is.😂

It's not funny though!

— Bello Shagari (@Belshagy) May 1, 2018
https://twitter.com/_Naabee__/status/991049841856917504
I don't think banning codeine solves the problem.

— Kemi SmallzZ (@kemismallzz) May 2, 2018
The absence of #codeine will definitely lead to the exploration/exploitation of other widely abused drugs, hence we need a wholesome approach to curb drug abuse.

— The Wordsmith™ (@Olalekanakogun) May 2, 2018
Some of you are addicted to shii like Codeine, Tramadol, Weeds etc bcos y'all have a low moral strength 😾😾

— Érhuvwu O.A (@erhuvwu_) May 2, 2018