Comedian with zero political experience who accidentally became president in a satirical drama has now won Ukraine's presidential election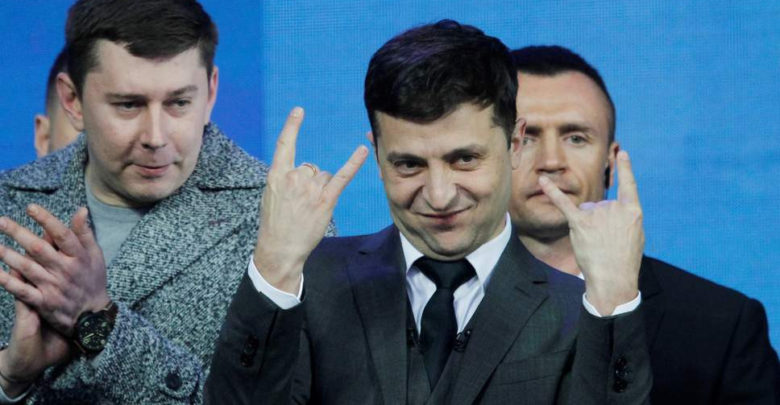 The 41-year-old with zero political experience who starred in a 2015 political satirical drama 'Servant Of the People' in which his character accidentally became president of Ukraine defeated incumbent President Petro Poroshenko with more than 73 percent of the vote against about 25, according to official preliminary results.
Poroshenko admitted defeat on Sunday at a press conference and promised to assist the new president prepare for the role and his inauguration.
"Next month, I will leave the office of the head of state. This is the decision of the majority of Ukrainian people. I accept this decision. I am leaving the office, but I want to highlight that I am not leaving politics. I will fight for Ukraine," he said.
"My team and I are ready to support the president in everything that gets us close to the European Union and NATO. And between the official announcement of election results and his inauguration, I am ready to spend any length of time without any restrictions on helping the new president get up to speed," said Poroshenko.
On his part, incoming president Zelensky promised his supporters never to let them down.
"I will never let you down," Mr. Zelensky told celebrating supporters.
The star of the Servant of the People television sitcom also told reporters he would "reboot" peace talks with the separatists fighting Ukrainian forces and volunteers in the east.
"I think that we will have personnel changes. In any case, we will continue in the direction of the Minsk [peace] talks and head towards concluding a ceasefire," he said.