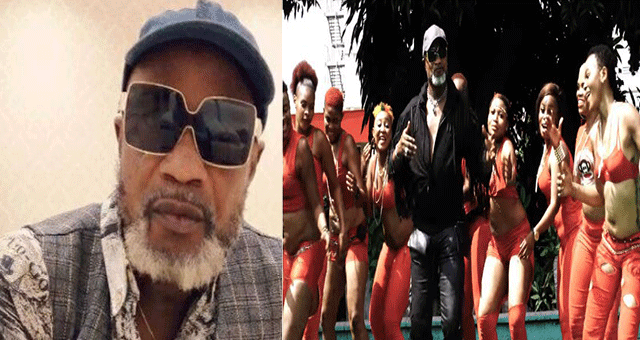 The Zambian government has banned Congolese rumba singer, Koffi Olomide from performing in the country due to several allegations levelled against him. Olomide's charges include sexually assaulting his dancers, kidnapping them and employing them without valid permits in France.
Koffi who regularly performs in Zambia, was due to hold two shows in Lusaka and Kitwe this month. The ban follows an appeal by the French embassy in Zambia, which requested local authorities to arrest Olomide if he travelled to the southern African country.
The appeal has been hailed by Zambian officials, who through the Minister of National Guidance and Religious Affairs, Godfridah Sumaili, told local media that the singer would be arrested upon arrival.
Olomide's ban was also welcomed by the Zambia National Women's Lobby (ZNWL), which said the singer should clear his name before performing in the country. "We believe as many Zambians do that Koffi Olomide should first be cleared of all the charges levelled against him before he can perform on Zambian soil," the ZNWL said.
"It is sad to note that Koffi Olomide's illustrious music career has been marred by allegations of human rights violations and abuses, especially of women, who are in his care by virtue of employment.  In 2016, Olomide was caught on camera assaulting one of his dancers at Jomo Kenyatta International Airport in Nairobi. He was deported before he could hold his concert in the Kenyan capital. We did watch footage of the unfortunate incident in which Koffi Olomide physically assaulted a female dancer in Kenya, an incident which resulted in his temporal ban from performing in Zambia and many other countries. What is worse is that from all indications, Koffi Olomide seems to have not reformed and has no remorse, as reports of his violent and abusive behaviour continues to surface" the ZNWL said.
This is not the first time Olomide has encountered problems in Zambia. In 2013, he assaulted a photojournalist and fled the border to avoid arrest. He was also removed from the line-up of artists scheduled to perform at the Chester Dean Arena in Lusaka when the 2016 video went viral.
He has been caught in similar controversies in his home country, the DRC. In 2001, security personnel in Kinshasa dragged Olomide out of his car and frog-marched him in public after he had defied an order to stop. In 2008, he was accused of kicking a TV cameraman and breaking his camera at a concert in the capital following a disagreement over recording rights. In 2012, Olomide assaulted his producer, Diego Lubaki, at a hotel in Kinshasa and was given a three-month suspended sentence.