Customs officer divorces his wife of 22 years because she wears trousers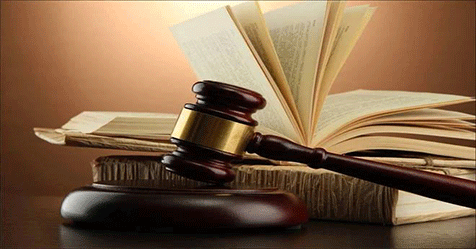 47-year-old Custom officer, Rasheed Abiola, has divorced his wife of 22 years, Fatimot, over her refusal to stop wearing trousers. Rasheed had dragged Fatimot to the  Igando Customary Court, Lagos to seek the annulment of their marriage.
At the hearing of their divorce case yesterday January 24th, Rasheed told the court that Fatimot his wife is supposed to do as he dictates. He said himself and his mother have told her not to wear trousers but that she refused to listen.
"My mother and I had warned Fatimot severally to stop wearing trouser but she will not listen, I can no longer cope with her way of life and her deviant attitude," he said.
He added Fatimot has threatened to harm him if he marries another woman who doesn't wear trousers.
"Fatimot is threatening to harm me if I make any attempt to marry another woman. We have not been sleeping together as husband and wife for years. She once left the house and never return until after a year," the estranged husband said
Fatimot told the court that her husband accused her of wanting to go into prostitution in his house because she wears trousers. She denied the allegation of threatening him if he marries another wife.
The mother of three children urged the court to grant her husband's wish.
President of the customary court, Akin Akinniyi, while delivering judgement, says the marriage stands annuled after all attempts to settle the estranged couple has failed.
"Since both parties consented to the dissolution of their marriage, this court has no choice than to dissolve the marriage. The court pronounced the marriage between Mr Rasheed Abiola and Mrs Fatimot dissolved, both parties henceforth cease to be husband and wife. Both are free to go their separate ways without any hindrance and molestation," the court ruled