Cyber Fraud: Nigerian national and his Indian wife arrested for duping a man by posing as UK citizen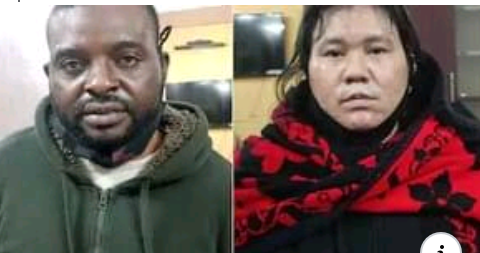 A Nigerian man and his South Indian wife have been arrested in connection with a cyber fraud case, the Himachal Pradesh police said on Saturday, January 9.
The accused Nwachukwu alias Prince and his Manipuri wife, Thanmhring were arrested in Uttam Nagar in Delhi for duping a man of Rs 13 lakh.
Additional SP, Cyber crime Nervir Rathore said the duo were booked under FIR (5/21) at Kihar police station in Chamba district.
An FIR was lodged on January 4 after a complaint was received by a man regarding the cyber fraud, he said.
16 sim cards, 9 mobile sets, 6 bank passbooks and other incriminating documents were recovered from them.
"Following the international protocol the Ministry of External Affairs and Nigerian High Commission have been informed", he added.

The accused lured a resident of Chamba district by befriending him through a fake Facebook ID where he wrote that he was from London.
The accused told the victim that he had sent an iPhone and 30,000 pounds. Subsequently, victim also had a call that the parcel sent to him was intercepted by customs at Delhi airport and to release it, he has to deposit money. The victim kept on depositing money amounting to Rs 13 lakhs.

The accused is being interrogated and will be produced in the court soon.