Danfo Bus Bashes Lamborghini at Lekki Toll Gate (Video)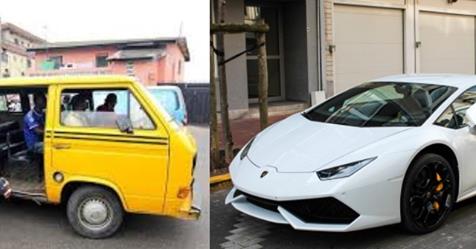 It was a sad evening for a Danfo bus driver who bashed a Lamborghini car at the Lekki Toll Gate in Lagos.
In a clip, some passengers were heard expressing concern over the event while the culprit believed to be a person wearing a black shirt paced frantically in a bid to prove innocence. watch video below
oud chatters in Yoruba brought to the fore the atmosphere of the scene – a realisation that the damage will cost a lot of money.
A video showing this has circulated social media and has received curious comments from Instagram users.
Most of the opinions bothered on pity as well as shock, bearing in mind the expensive value of the Ferrari.