Father of Nigerian transgender, Miss Sahhara, says in new interview I'll accept her bride price from any man(Watch Video)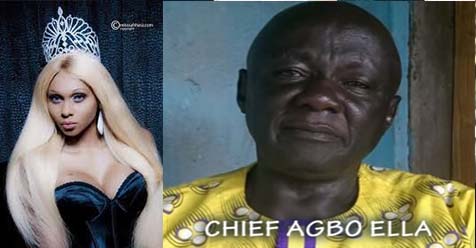 In an interview with Idoma Voice, Father of Nigerian transgender, Miss Sahhara, Chief Agbo Ella, says he would accept any man who comes home to pay for his son now daughter's bride price. In the interview, Sahhara's father says he has never disowned him for changing his sex and he would never disown him.
"If he decides to have a husband, that decision is left to him and and the person marrying him, If they feel they can live together peacefully as husband and wife, let it be. I will accept the bride price. I have not committed any crime"
According to him, it is Sahhara's decision to change to his sex and he respects his decision. He says he wholeheartedly accepts Miss Sahhara as his daughter now.
"I have never disowned him at anytime. He is my son even till today. I am the legal father wherever he goes. Now that he has changed himself to what he is now, whatever name he chooses to keep to himself, it is his own will"

Watch Video Below