Father of three stabs his ex-partner with 3-foot sword because 'God told him to do it'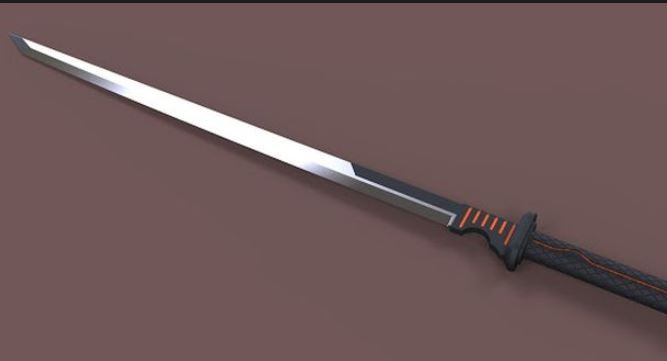 A 35-year-old Michigan woman was in a critical condition on Friday after she was attacked with a sword by the father of her three children, who claimed that God personally told him to do it.
The woman whose identity wasn't revealed underwent surgery at the Bronson Methodist Hospital in Kalamazoo, following the attack which happened early on Friday morning in Battle Creek.
Authorities together with Battle Creek firefighters and paramedics from Lifecare Ambulance were called at 2:43 a.m. Friday to the woman's apartment in the 5200 block of Teal Run Apartments near Glenn Cross Road on Battle Creek's south side.
Police said they found the woman severely injured with multiple stab wounds. Her thumb and index finger from one hand were severed and found on the floor of her bedroom, packed in ice and sent with her to the hospital. She also had severe injuries to her ankles and feet.
                    The scene of a sword attack in Battle Creek, Mich., early Friday
Detective Sgt. Todd Elliott, supervisor of the detective bureau, confirmed that the helpless woman was attacked with a 3-foot long replica samurai sword by her ex-partner.
He told Battle Creek Enquirer that the woman suffered multiple injuries to her hands, arms, legs and torso.
Elliott said the couple's 13-year-old son also was awakened and attempted to intervene and pushed his father away from his mother and may have grabbed a steak knife and attempted to stab his father. The man suffered a cut on his hand but Elliott said officers are not exactly sure how he was injured.
"It could be he saved her life with his quick actions. He intervened and made the (911) call," Elliott said about the boy. "It was very brave what this young man did."
The two other children, a boy 10, and girl 4, also were in the apartment but none of the children were injured, Elliott said. They were taken from the scene by family members.
Elliott said the woman tried to escape and was found by medical personnel at the front door of the apartment. The man left in his car after the attack.
But after his son called 911 and told police his father was the attacker,  he was arrested later that Friday and taken into custody without incident.
The Calhoun County Prosecutor's Office, today issued a warrant and arraignment in district court is expected on next week Tuesday.