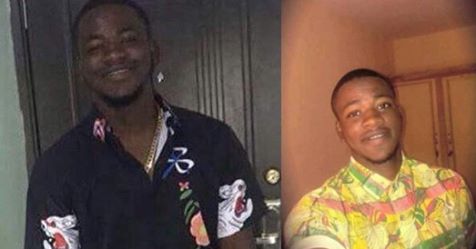 A final-year student of Applied Geophysics at the Federal University of Technology in Akure (FUTA), Tunji Agboola, has reportedly died while playing football at his home, near the university's gate.
Sources said the institution's health centre had been shut for months due to the strike by the Non-Academic Staff Union (NASU).
Tunji was said to have been rushed to a private hospital, near the institution's gate.
But the doctor at the private hospital could not do much due to lack of oxygen to revive him.
The rescue team was said to have rushed him to State Specialist Hospital, Akure, where he was confirmed dead.
It was not clear if the student had any health challenge.
His death almost triggered a protest by his colleagues, especially members of the Nigerian Association of Earth and Mineral Science Students (NAEMSS), who felt he would not have died if he had got instant attention.
NAEMSS president Victor Awosiji as well as Yewande Akinjewe, Tolulope Duyilemi and other union leaders visited the Akure Area Command and the hospital.
The Students' Union Government (SUG) president Adeyinka Olasehinde described the incident as sad.
He said the union would meet the management to express its displeasure at non-availability of drugs and other basic facilities at the health centre.
The students' leader said the remains had been handed over to his older brother for burial at his home town in Ado Ekiti, Ekiti State capital.