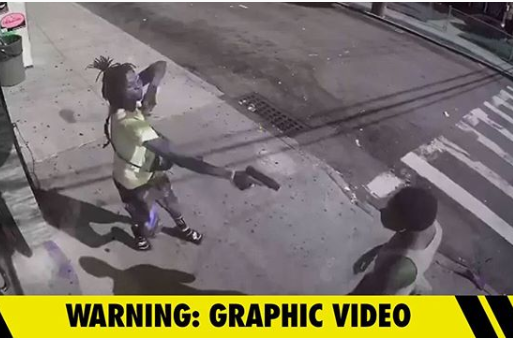 A former Buffalo State football player is fighting for his life after being shot at close range during a liquor store fight in Queens, New York.
Malachi Capers, 20, a former defensive end at Division III Buffalo State, was shot in front of a 136 Deli & Grill on Springfield Boulevard on Monday afternoon, July 27.
Video surveillance shows Malachi bumping into the suspect inside the liquor store, as he attempts to walk past him, leading to a verbal argument before the pair started fighting. The altercation spilled into the street outside the store where the suspect pulled out a gun and shot the former footballer at close range.