Future sued by lady claiming to be his 7th baby mama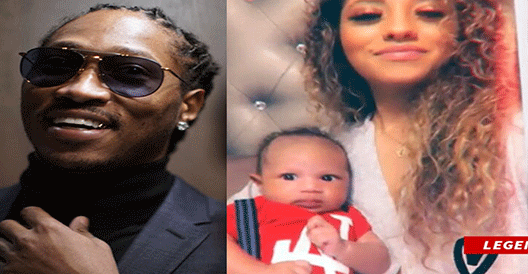 Future is enmeshed in another paternity scandal as he has been dragged to court by a lady claiming to be his 7th baby mama.
Cindy Renae Parker who claimed that the rapper is the father of her 3-month-old sonLegend Ary Wilburn, filed legal documents against Future in Nueces County, Texas after claims of not being able to track him.
TMZ sources disclosed that Future had earlier agreed to a paternity test when it was suggested but was unreacheable when it was time to go through the process. It was further learnt that Cindy wanted the paternity case to be settled amicably but had to sue to the rapper when he was not forthcoming on their agreement.
She has now gotten a Judge's permission to serve Future's lawyers in his home state of Georgia.
This is coming two months after Eliza Seraphin filed legal documents in Florida, alleging that Future is the father of her 6-month-old daughter.