Gambia removes Yahya Jammeh's image from bank notes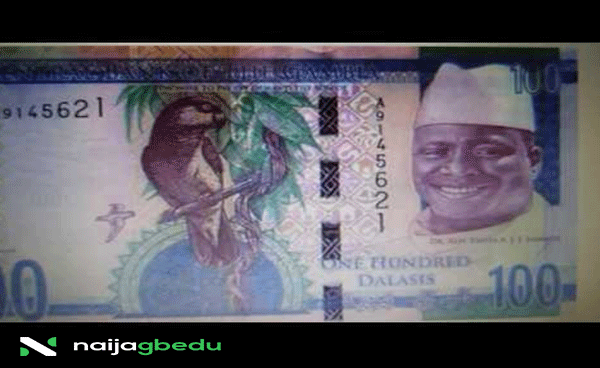 The Central Bank of Gambia began distributing new 50, 100 and 200 notes of its dalasi currency on Tuesday August 7, following the removal of Yahya Jammeh's image from its national bank notes.
The image of former president Yahya Jammeh which was printed on all bank notes in The Gambia, was replaced by a poultry believed to be one of the national birds. Other features of the new currency include a farmer in a rice paddy and a fisherman in a boat at sea. This came amid allegation of torturing opponents, executions without trial, forced disappearances and rape against the longest serving President of the country.
"A national currency is not a personal property and the head of a sitting president should not be on that note," local rights activist Madi Jobarteh said.

"There are many Gambians who deserve to be on these notes because of their role and contribution in the struggle for independence and development of this country since independence," he added.
Jammeh who fled Gambia to find refuge in Equatorial Guinea, ruled the West African country for 22 years after seizing power in a bloodless coup in July 1994.