Ghanaian government to install CCTVs in all police stations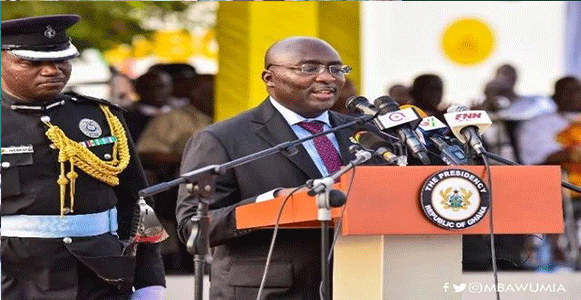 Ghanaian government have concluded plans to install Closed-Circuit Televisions (CCTVs) at all police stations in the 216 districts in the country.
Ghanaian Vice President, Dr. Mahamadu Bawumia announced the initiative as part of efforts to retool the Police Service and enhance security at police posts.
The initiative came after repeated attacks on police stations by criminal gangs. Recently, a gang of criminals attacked the Kwabenya District Police Headquarters, killing the officer on duty, and freeing some seven remand prisoners. The incident raised concerns about safety at police posts, with many criticising the government for failing to adequately equip the Service.
"Negotiations have just been completed for the rollout of Phase 2 of the Alpha Project which will involve the deployment of 8,700 CCTV cameras in all 216 districts with three command centres in Accra, Kumasi and Tamale. In line with our plans to equip the Police better, at least 1,000 new vehicles will be procured for the service this year. Already two hundred pick-up vehicles have been allocated with two hundred salon vehicles to be delivered in six weeks time with more to come," the Vice President promised when he delivered a speech on behalf of President Nana Akufo-Addo at a ceremony to pass out new Police Cadets