Herdsmen: 'You collect billions of naira from the poor as tithes and do nothing' – Pastor Edward Olutoke writes open letter to Adeboye, Oyedepo others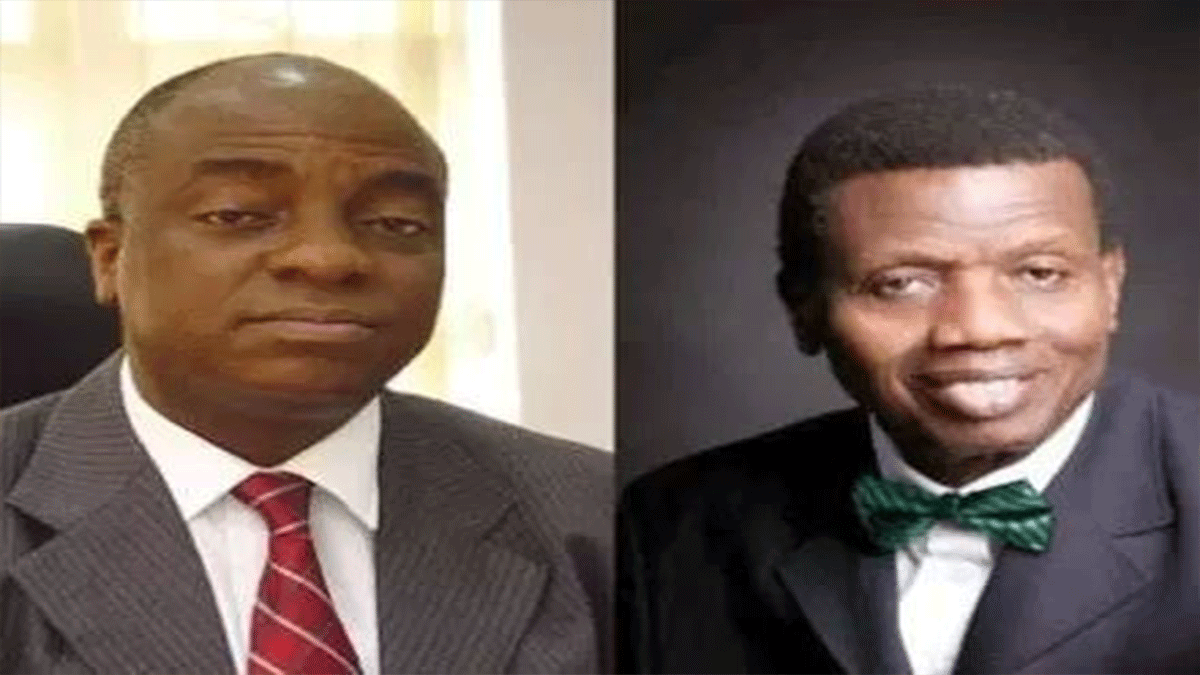 A Nigerian pastor has written an open letter to leading men of God in the country, questioning their loyalty, patriotism and love for the nation.
According to him, 'every Sunday, you collect billions of naira from the extremely poor people as tithes and offerings, take the money to the bank for the use of the rich and sponsors of the killers, they buy more guns, machetes, bombs etc. with your money'.
See the full letter below…
Your Lord Bishops

Bishop David Oyedepo
Pastor E.A Adeboye
Pastor W.F. Kumuyi
Pastor Matthew Ashimolowo
Bishop Nicholas Okoh
Bishop John Onaiyekan
Bishop Augustine Akubeze

Dear Fathers in the Lord,

Sequel to the last letter I sent to you earlier in the year asking that you ban your members from eating cow meat till sanity returns to the land, and in the face of the unchecked killings in Nigeria with the consequent growing pains in the hearts of men, I humbly write to make passionate plea and sincerely ask this salient question:

ARE YOU NOT THE KILLER?

Anytime a killing happens in Nigeria, we shed crocodile tears, place curses on the killers in anger, few days after, we move on with our lives until another one happens. ARE YOU NOT THE KILLER? We asked everybody to stop eating cow meat, you didn't consider any sense in it, the more they kill your people, the more you patronize them, the more money they have to kill your people the more. ARE YOU NOT THE KILLER?

Every Sunday, you collect billions of naira from the extremely poor people as tithes and offerings, take the money to the bank for the use of the rich and sponsors of the killers, they buy more guns, machetes, bombs etc. with your money, recruit more jobless youths who are bitter against the society for neglecting them, take on another community, shatter destinies, you wail in your group of FACEBOOK WAILERS and in the churches for few days, then life continues. ARE YOU NOT THE KILLER?

You build universities everywhere without answering the question of who will employ the graduates you push out every year. You hold miracle job crusades, pouring anointing oil on people who don't even know how to write a resume, yet the unemployment queue gets longer everyday. ARE YOU NOT THE KILLER?

You build mansions all around, one million sitter auditoriums for God but the people created by God live in shanties, growing poorer by the day. The more churches you build, the poorer the people become, can we truly continue like this? You fortify yourselves with state security apparatus while your people are being killed like chickens everyday. You grant your altar to state governors who cannot pay workers salaries for close to ten months but can buy properties all over the world, they stay on your pulpits and cajole your members without changing their stories and we expect there will be peace? You now carry placards against the government of the day like labour unions when you should be displaying the fierce power of God. ARE YOU NOT THE KILLER?

Dear fathers, we plead that you consider the plight of millions of Nigerians in your folds and begin to do things differently. You can make people's money work for the people instead of leaving it in the hands of killers, you can take over all sectors of the economy, you can restore hope back to the land by frontally attacking poverty spiritually and practically. It is in your life time Nigeria has been declared the Extreme Poverty Capital of the World, what happened to the dominion power upon your commissions, what happened to the prosperity messages on the pulpit, can this be all Jesus died for? If communities in Benue and Jos are all littered with CCTV cameras, will the killers be able to kill and walk away just like that? Yet less than on 1% of the monies you keep in the bank and fly private jets will bring lights to all villages in Nigeria from where you collect taxes every Sunday and even weekdays.

'You are the light of the world, a city set on the hill is never hidden' meaning that until you shine, the world will remain in darkness. If Nigeria is in this level of grave darkness, it means the body of Christ is not shinning, who will tell us the truth?. As we celebrate the grace of God upon your lives Sirs, I pray you do not depart the surface of the earth in regrets with the way you will be leaving Nigeria behind. Doing same thing, same way, again and again can only yield same results again and again. Truly speaking, ARE YOU NOT THE KILLER?

Yours sincerely,
Pastor Edward Olutoke