"He's been poisoning my food and drink. He wants to kill me"- Nigerian woman held hostage in Germany by her husband sends out SOS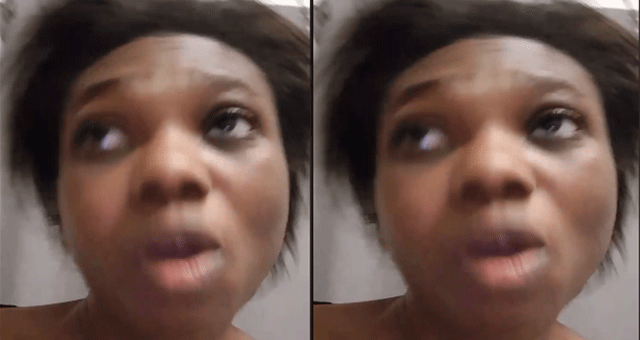 A Nigerian woman resident in Germany with her family has accused her husband of taking her kids from her, locking her up, and trying to kill her.
Adenike Obaoye said her husband locked her up and left the house. She also alleged that he has taken the kids away from her. He alone has the key to the house and she can't get out of the house.
She claimed in a Facebook Live video that he's been poisoning her food and drinks.
In an initial video, she is seen locked up in a room with her children. She is heard saying in the video that her husband was in the same room with them and he wanted to kill her. At some point, the video becomes unsteady as she appears to struggle with someone while screaming: "Leave me alone. Leave me alone. You want to kill me".
In another video, she's seen alone and she went on to reveal her husband has left with the kids but he went with the keys and locked her inside. She also claimed that he took her phone charger and that he disconnected the Wi-Fi.
Police later attended to the domestic incident, according to social media users in Germany.
The entire incident unfolded last night, October 18, 2018.
Below are her posts and the Facebook Live videos she shared.
Watch the videos below.