Horrific moment Nigerian boy burnt his pet dog alive for the fun of it and filmed it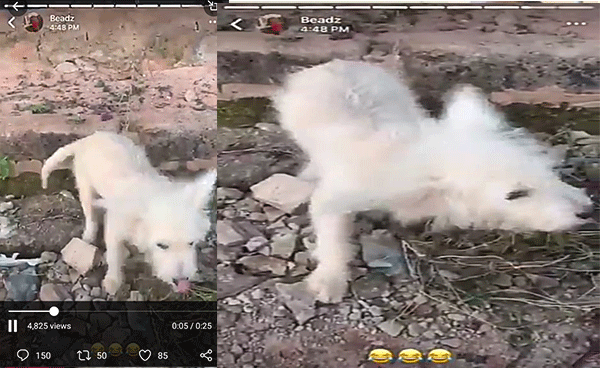 Twitter users are in shock after a young Nigerian man burnt his dog alive just for the fun of it and filmed it.
Before burning the dog named Jon snow, the boy took to WhatsApp to reveal that he intends to kill his dog. He asked for advice on what method to use in murdering the pet.
He wrote: "How should Snow die? Should I hang it? Burn it? Or hit it's head with a hammer?"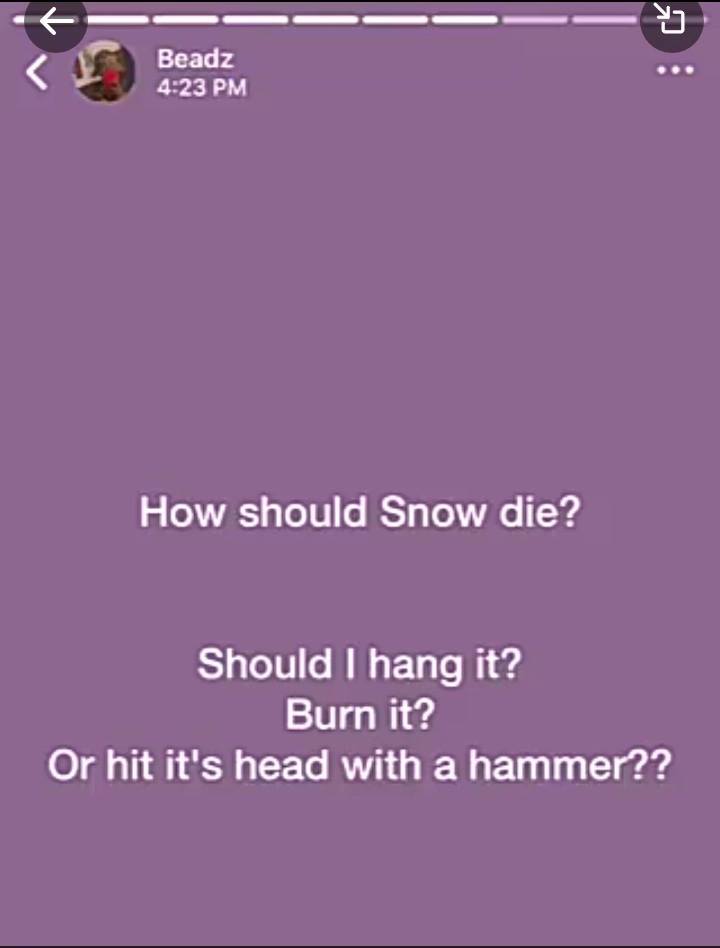 He later posted: "Wtf smh I'm about to burn my dog alive."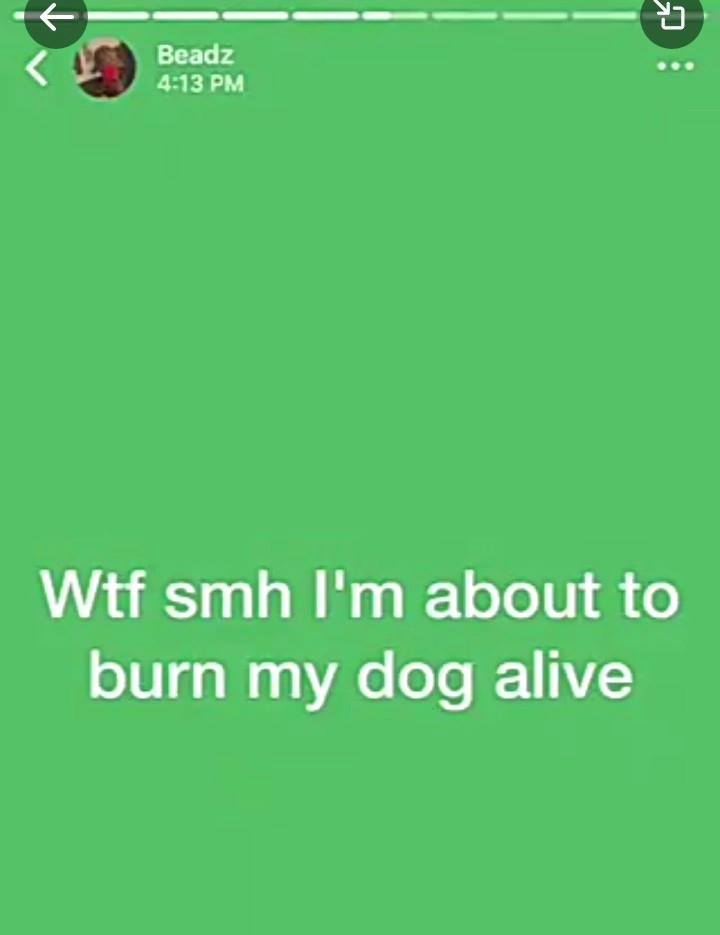 Then he wrote: "Lemme get fuel."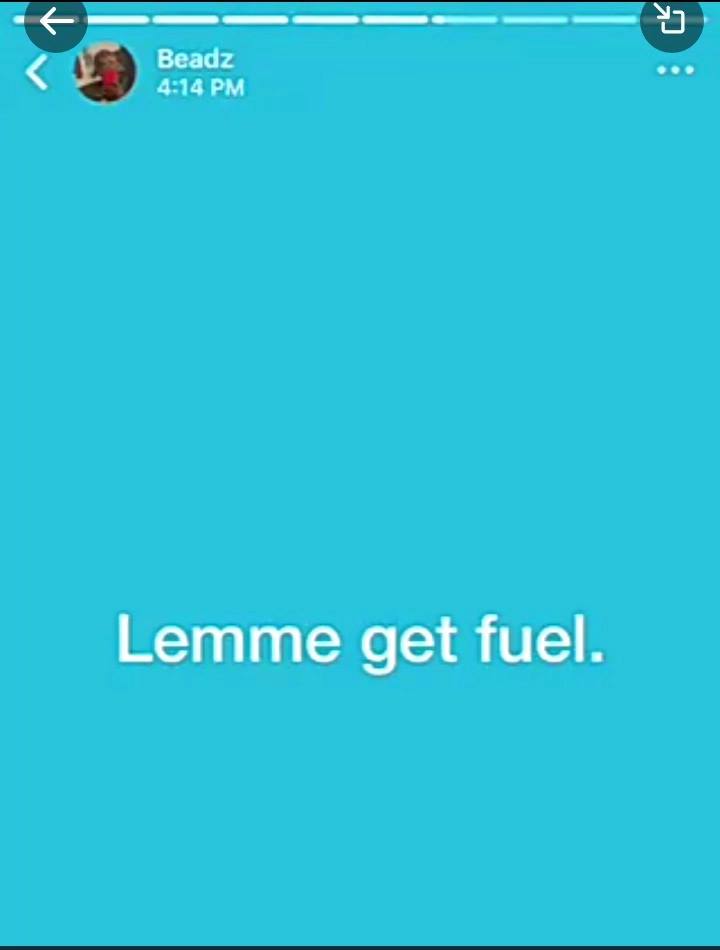 He proceeded to share a video showing him burning the dog. In the video, the white furry pet can be seen investigating a ball of dry grass, unaware it was placed there to use in burning it.
"Any last words Jon Snow," the young man asked his pet dog as the dog sniffed the dry grass.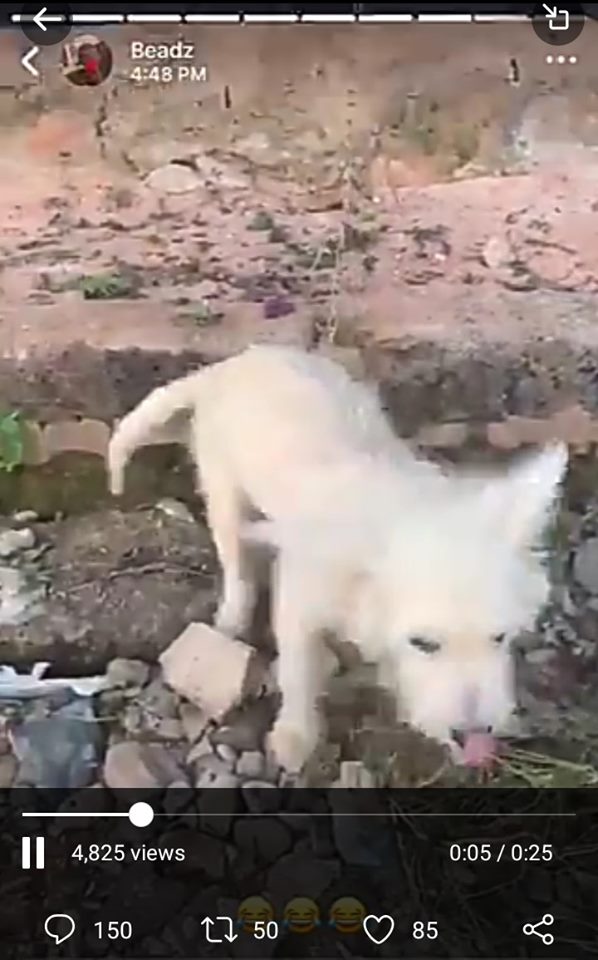 He then set the dog alight. The dog can be seen running around, screaming in agony as it burned alive while its owner laughed.
The young man posted the video with a laughing emoji to show his lack of remorse.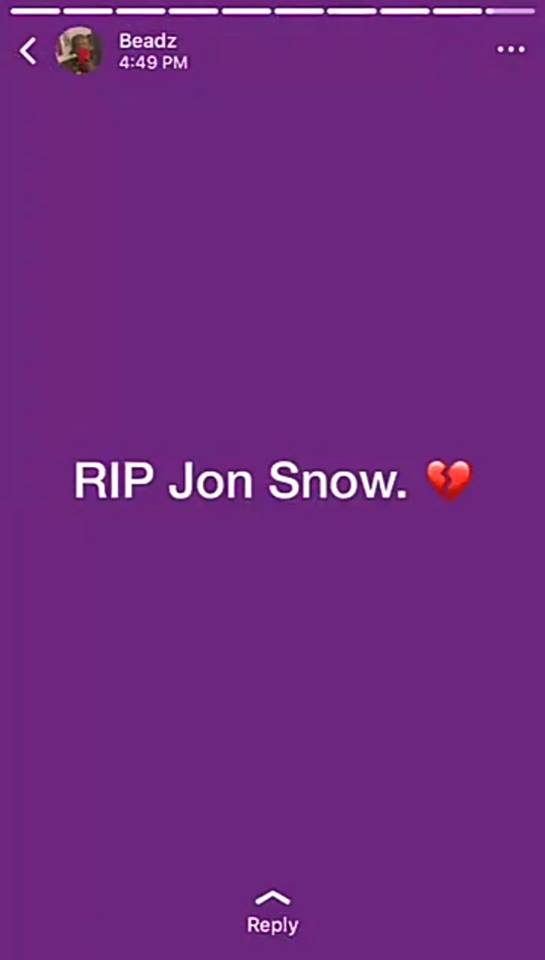 After the dog had died, he posted, "RIP Jon Snow," adding a brokenheart emoji.