Hurricane Florence kills five people including a mother and her infant in North Carolina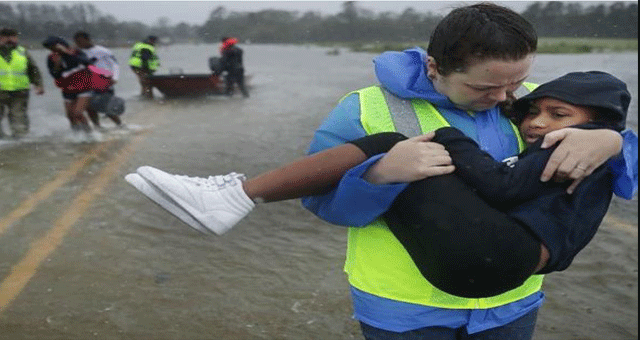 At least five people, including a mother and her infant, have died in North Carolina as Tropical Storm Florence moved from the Tar Heel State into South Carolina.
After coming ashore in North Carolina as a Category 1 hurricane, Florence was downgraded to a tropical storm on Friday afternoon and trudged into South Carolina as night came.
According to reports, two people died in Wilmington after a tree fell on their house, the city's police department said. "WPD can confirm the first two fatalities of Hurricane #Florence in Wilmington. A mother and infant were killed when a tree fell on their house. The father was transported to (New Hanover Regional Medical Center) with injuries" police tweeted on Friday afternoon.
The hospital said it has received three injured patients. In the town of Hampstead, emergency responders going to a call for cardiac arrest on Friday morning found their path blocked by downed trees. When they got to the home, the woman was deceased, Chad McEwen, assistant county manager for Pender County, said.
The fourth person who died was a man in Lenoir County who was hooking up a generator, Gov. Roy Cooper's office said. Another man in the county who was checking on his dogs outside was killed in what his family thought was a wind-related death Friday morning, emergency officials said.