VIDEO-The hustle is real everywhere! viral video of white man selling can drinks to Nigerians by the roadside in UK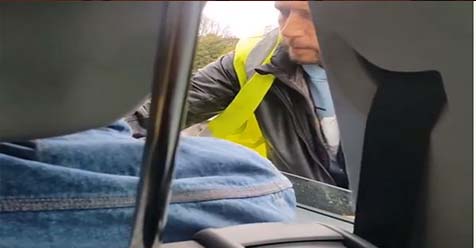 Just as many thought that roadside sales or street hawking are mainly common in Nigeria, a white man has been captured on camera selling can drinks by the roadside in the UK.
In the viral video, the man is seen selling can drinks to some Nigerians in their car, who were left stunned after spotting the popular African labor abroad.
The hustle is real everywhere guys!
Watch the video below..