I am proud of my hustle because I know it will pay off one day – Young tomato seller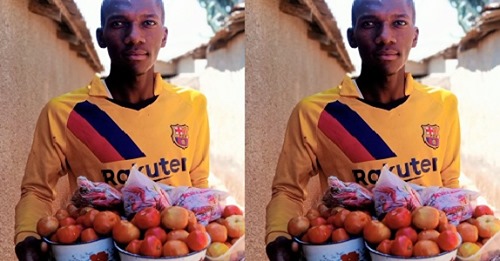 A young man known as Abdullahi Abba has touched the hearts of many as he took pride in his trade of selling tomatoes with the hope that he will succeed one day.
Abdullahi who sells tomatoes daily to survive, expressed optimism that his hustle will one day pay off.
He took to social media to share photos of himself about to head out to sell his wares and declared that he is proud of what he does.
The young man simply wrote;
"I'm proud of my Hustle cause I know one day it will pay off."
See his post:
He also got some words of encouragement from social media users.
@NlaPapi tweeted; If to say ino reject the onions business back then, I for don be millionaire
@ebunoluwa22 said; I miss buying pepper from this type of people at sokoto
@ebunoluwa22 said; I miss buying pepper from this type of people at sokoto