"I am proud to be a woman and a feminist" Meghan Markle vows to take Royal Family in a new direction after she broke tradition to give wedding speech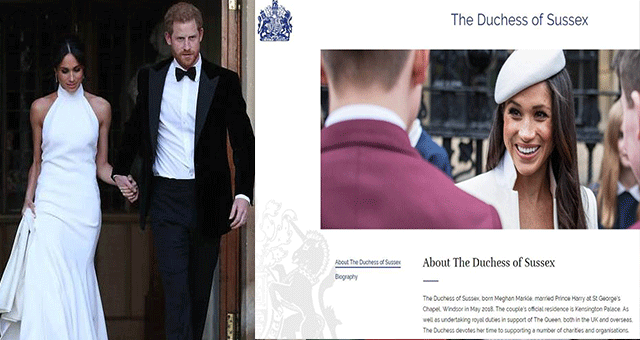 Meghan Markle unveiled her aspirations for her new role as the Duchess of Sussex as she left Windsor Castle with her new husband Prince Harry, hours after thanking the Royal Family for welcoming her into "The Firm".
The US former actress received her own web page on the official royal.uk website just hours after her sensational wedding. Her web page proclaimed her pride at being a feminist, soup kitchen volunteer and social justice campaigner.
The page, which confirms she will now carry out royal duties in support of the Queen, includes her famous quote from a United Nations conference in New York in 2015, when she said: "I am proud to be a woman and a feminist."
It adds that Meghan has "had a keen awareness of social issues and actively participated in charitable work" from a young age, volunteering at a soup kitchen in Los Angeles at 13 and later at another in Toronto while filming there.
Harry is said to have praised Meghan after their wedding, saying she "navigated everything with such grace", adding: "We make such a great team" – and telling her: "I can't wait to spend the rest of my life with you."