"If something happens to me, they're gonna have you on camera" – Woman says as she records man who stalked her and tried to get in her car (video)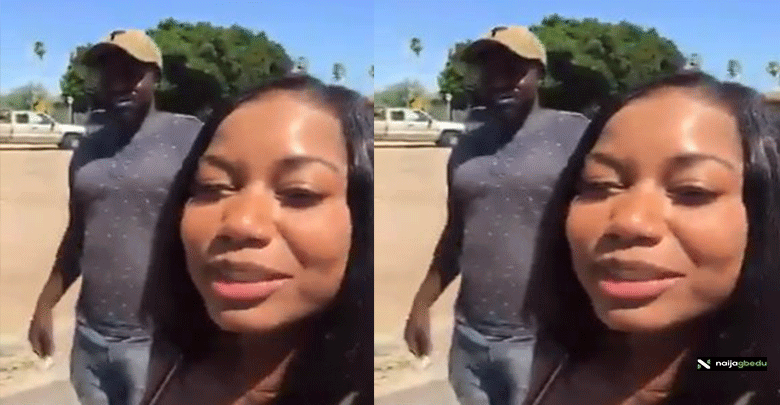 Web users are talking about a video shared by a Facebook user who feared for her safety after a strange man wouldn't stop following her around.
Latisha Patterson was in a store in West Phoenix, Arizona, when a man began following her around. She told him off but he woldn't stop. When she left the store, he followed her and even tried to get into the pasenger's side of her car.
Latisha, who was scared at this point, began recording him live and told web users to hold the man responsible if anything happens to her.
When the man saw she wasn't giving him attention and was filming him, he became aggresive and began insulting her.
The woman said she was fnally able to get him off her back by going back into the store, where she caused a scene to bring attention to what was happening.