If you send me rubbish in 2022, anything you see take it like that – Omawumi says as shares DM from a follower who prayed for her to lose her child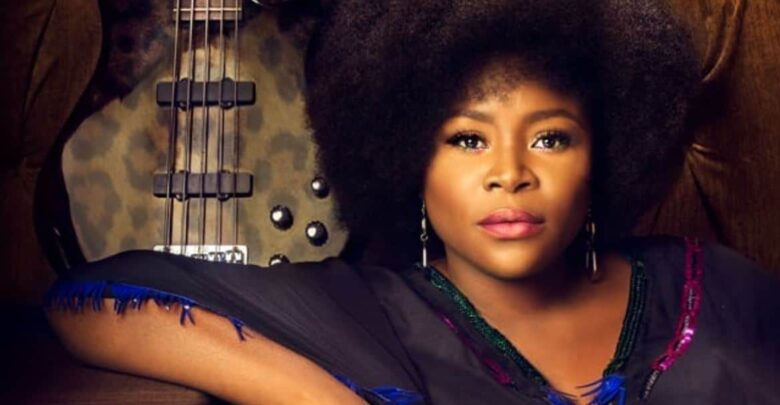 Singer Omawunmi Yusuf has reacted to a vile message she got from an Instagram troll who wished death on her child for not speaking up since the Sylvester Oromoni incident happened.
In the screenshot shared, the troll wrote;
"If you like keep locking your comment section, you go mourn over your own child. Your child's life will be cut short"
Some Nigerians had attacked Omawunmi for not speaking up after one of the accused students was said to have been related to her.
Reacting to the distasteful comment, Omawunmi wrote;
" SEE THE FIRST THING I OPEN MY DMS TO SEE!!!???? WHAT DID I DO? WHAT DID MY CHILD DO? BECAUSE I DIDNT POST ON MY PAGE? DID YOU COME TO MY HOUSE TO SEE ME GRIEVING? OR DID YOU THINK I WAS DANCING? BOTH CHILDREN, ONE IF THE FORMERLY ACCUSED AND THE DECEACED ARE CONNECTED TO ME! I DONT NEED TO COME AND EXPLAIN ANYTHING ON SOCIAL MEDIA!

THE PURPOSE OF THIS RANT IS TO MAKE PEOPLE LIKE THAT TWERP, THAT ANT, THAT DEAD AMONG THE LIVING FACELESS CARCASS THAT SAID SENT THAT TO ME, MAY THE ROT START FROM THE HAND YOU USED IN TYPING THAT INTO YOUR SOUL!

THIS IS 2022! ANYBODY WEY SEND ME RUBBISH EHN, USE THE SAME ENERGY TALK AM FACE TO FACE, ANYTHING WEY YOU SEE, TAKE AM LIKE THAT!"