I'll kill you and nothing will happen – Soldier threatens and assaults driver (video)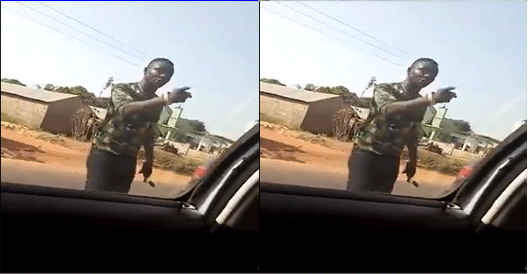 An unidentified soldier was captured in a video making rounds on social media threatening a driver who he assaulted.
The soldier was heard telling the driver that "he will kill him and nothing will happen.
Journalist Dare Kuti who shared the video, disclosed that her colleague's driver who was the victim of the incident was threatened by the military officer after wrongfully overtaking her (colleague) on their way to Kaduna.
She tweeted;
Click link to watch video
https://www.instagram.com/p/CHe2YWBgCnw/