"I'm depressed, I'm losing it"- HHP allegedly said in his final hours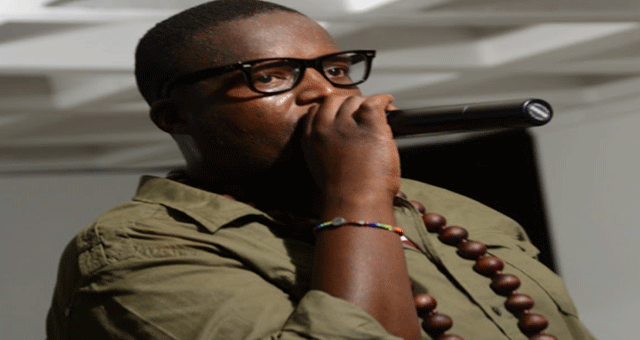 Days before the death of hip-hop artist Jabulani Tsambo, fondly known as HHP, the artist reportedly was so depressed and hopeless.
The star died at his Johannesburg home on Wednesday, October 24. His death was confirmed by well-known publicist and HHP's wife Lerato Sengadi.
She said to TshisaLIVE from the scene: "Yes, yes, it's true. I am with the family at the moment."
Though the cause of the rapper's death is still being kept a secret, people suspect he might have committed suicide after he attempted to end his life 3 times in 2015.
Those close to the rapper reportedly detailed how he spoke about feelings of hopelessness and how he felt his life was spiralling out of control in the days before his death.
According to Sowetan, the hip-hop veteran is suspected to have taken his own life and that his body was discovered in his bedroom by his helper. The paper states that in HHP's last few hours he had spoken of how he was "losing it".
He reportedly said before his death:
I'm depressed. I'm going out of control. I'm losing it.
HHP's longtime producer Thabiso Thasman Tsotetsi told the paper he was shocked to see his close friend's lifeless body on the bedroom floor but would not confirm whether the star committed suicide.
Tsambo family spokesperson Edgar Makgeledise told TshisaLIVE he could not comment on the details around HHP's death until an autopsy had been concluded.
We cannot speak about the cause of death. We will await the results of the post-mortem and then comment on this.
HHP's friend Khuli Chana told TshisaLIVE  those close to him had remained hopeful he would be able to overcome his struggles and were left shattered by his death.
Khuli said:
It breaks my heart because it really felt like he was picking up the pieces and it breaks my heart that he was never able to overcome that dark space he was in.
In a statement issued on Wednesday evening, HHP's family called for privacy as they mourned his death.
At the time of his passing he was 38-year-old. He is survived by his wife, his parents, two sisters, his son and nephew. The Tsambo's request privacy during this time of mourning. Once all arrangements have been made, the family will make further communication.