Inspiring photo of Wheelbarrow pusher in his NYSC uniform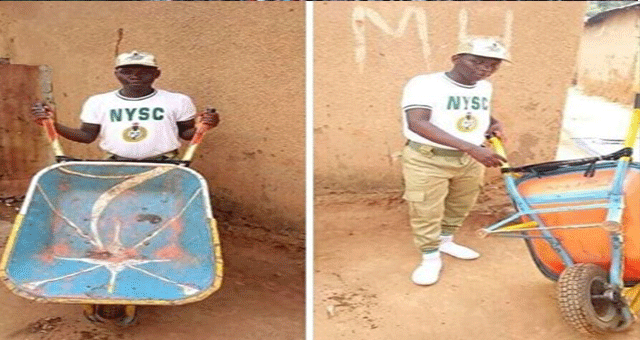 This youth corps member is currently the toast of everyone on social media at the moment because of his Inspiring story.
Aliyu Abbani who is from a poor background, took to Wheelbarrow pushing to gather enough money to send himself to the Nasarawa State University where he bagged a degree. He is pictured above in his NYSC uniform with his Wheelbarrow.