Ireland:Hurricane Ophelia kills 3 and leaves 360,000 without power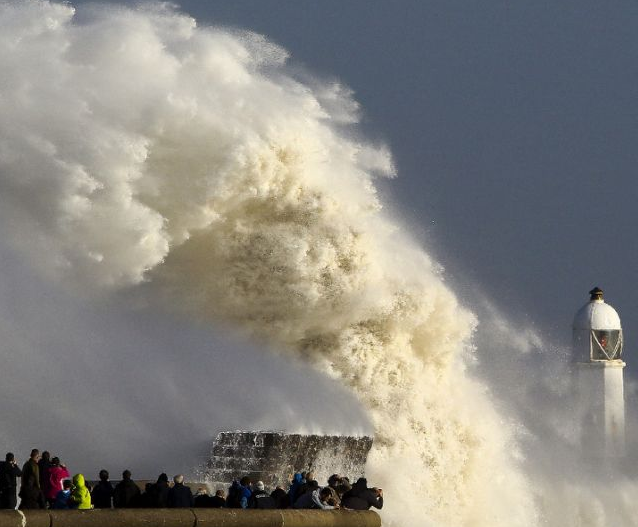 On Monday, Ireland was hit by Hurricane Orphelia in what officials called an "unprecedented storm" that left three people dead, more than 300,000 customers without power and shut down schools as well as government offices.
A police spokesman said one woman in her 50s was killed outside the village of Aglish, near the south coast, when a tree fell on her car. A female passenger in her 70s suffered non-life-threatening injuries.
Another man died in an accident while he was clearing a fallen tree with a chainsaw near the town of Cahir, about 35 kilometres (22 miles) further inland.
And the third victim was a man killed on the roads by a falling tree north of Dundalk in the northeast, close to the border with Northern Ireland, police said in a statement.
Ophelia, the largest hurricane ever recorded so far east in the Atlantic Ocean and the furthest north since 1939, was downgraded to a storm before it hit the Irish coast but nonetheless wrought havoc.
Met Eireann, the Irish National Meteorological Service said, "It will still however bring violent and destructive winds for a time," Flooding was also expected "due to either heavy thundery downpours or storm surges in coastal areas," the service said after issuing a red alert for the whole country.
Winds reached 191 kilometres (119 miles) per hour at Fastnet Rock, Ireland's southernmost point, while the strongest winds recorded onshore were 156 kph (97 mph) at the entrance to Cork Harbour in the southwest.
The Electricity Supply Board said 330,000 customers were without power, due to more than 3,200 individual faults on the network.
Ophelia is the 15th named storm of the 2017 Atlantic season, which is expected to last until the end of November. Three major hurricanes; Harvey, Irma and Maria caused catastrophic damage in the Caribbean and the US Gulf Coast.