Kenyan woman bites off husband's lip during fight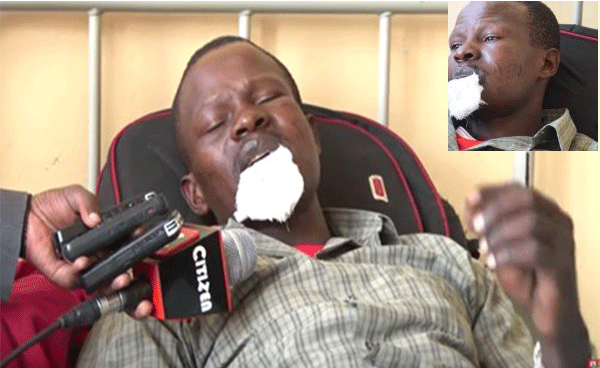 A 34-year-old man is nursing injuries at the Narok County Referral Hospital Kenya, after his wife bit off his lower lip in a family fight on Sunday night.
Talking to the press from his hospital bed on Thursday, Benson Onsongo, a resident of Talek in Narok West and a father, recounted how his woes started earlier in the day when he first received a phone call from friends informing him his wife was attempting to drown herself in Talek River.
After frantic efforts by him and members of the public, they managed to rescue her and Onsongo took her home. That is when all hell broke loose after the 27-year-old woman identified as Marcela Kwamboka turned violent and attacked Onsongo by biting him on various parts of his body.
"After I arrived at the scene and we managed to rescue her, I took her home and suddenly she turned violent and it's in the process that she bit off my lower lip," said Onsongo showing off the bitten piece of his body which he still keeps.