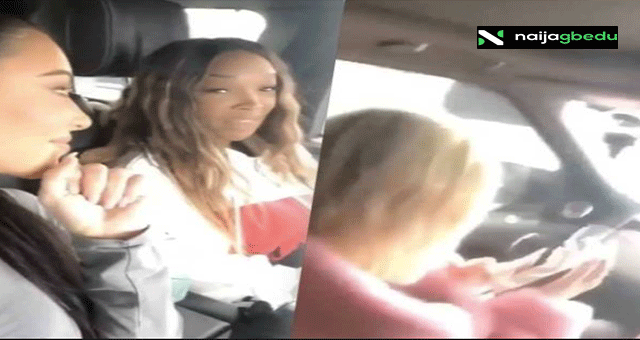 Khloe Kardashian has been taken away on a girls' trip in the wake of the latest Tristan Thomspon cheating scandal.
Her sister Kim Kardashian and her best friend Malika Haqq whisked her away on the twip to help her heal after she was betrayed by her man and her kid sister's best friend.
Kim shared a video of all three of them in a car, singing along to Nivea's song, "Don't Mess With My Man."
All three women seemed to be in a good mood in spite of the recent drama that just rocked their world.
Sources say Khloe Kardashian is upset, not because Tristan cheated but because it was with Jordyn. But she is doing her best to move on.
Watch the video below.