Like mother like daughter! Serena Williams' daughter wears a mini version of her mom's tulle U.S. Open dress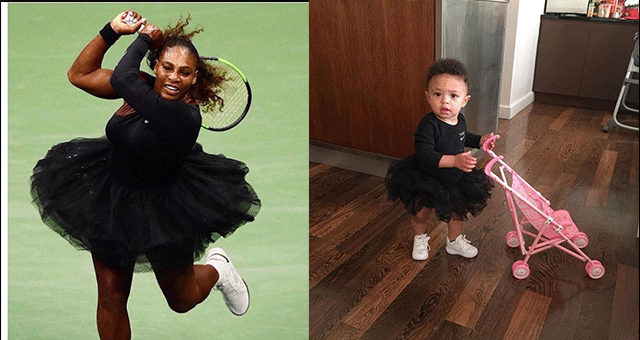 Serena Williams was banned from wearing her black Nike bodysuit after she played at the French Open so she turned up for her next game in a black tutu which had everyone talking.
Her one-year-old daughter has now been pictured wearing a miniature version if her mum's US Open outfit.
See below.