Malaysian lady who defrauded U.S athlete of $1.2m with fake Ni­ger­ian oil investment, jailed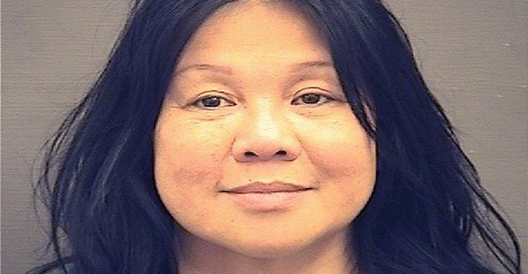 59-year-old Cheah Siew Im who defrauded people in the United States with stolen identities and false stories for almost 20 years, has been jailed after she was caught speeding in Virginia driving a Porsche and using her old roommate's driving license.
The Malaysian-born con artist stole at least 6 identities including those of her roommates and nail technicians, and reportedly convinced professional athletes and successful executives that she was the granddaughter of Singapore's first prime minister, Lee Kuan Yew, and a close friend of former US president, Barack Obama.
.
Cheah was sentenced to 51 months in an American prison after pleading guilty to identity theft and fraud after being arraigned in court following her arrest in 2017. She convinced her victims to invest in Nigerian oil and Washington sports teams, but spent the money on high-end cars, plastic surgery and designer handbags.
"Had we known she was not being honest about her real identity, age and criminal background, we never would have trusted her," the Washington Redskins player's agent she defrauded of $1.2m wrote in a letter to the court. She "is very manipulative and has shown no remorse for the heartaches she has caused".
For years, the FBI found no trace of her big spending in bank records. One victim said she would use him as a middleman for wire transfers and take her money in cash. In past court proceedings, Cheah said she lived off her past earnings as a plastics executive.
Another victim named Alan Perez, a chef, said in a letter to the court that "She does not use guns, knives, or any other sort of physical weapon like many criminals. Language and emotion are her weapons and armed with them she can easily infiltrate the mind of anyone she wishes to prey upon." Perez ended up with $250,000 in debt and estranged from his parents.